Hardly a week passes when I don't think, man, we could really use a new Phil Ochs album.
As of Friday, we've got one. Or, OK, the closest we're going to get.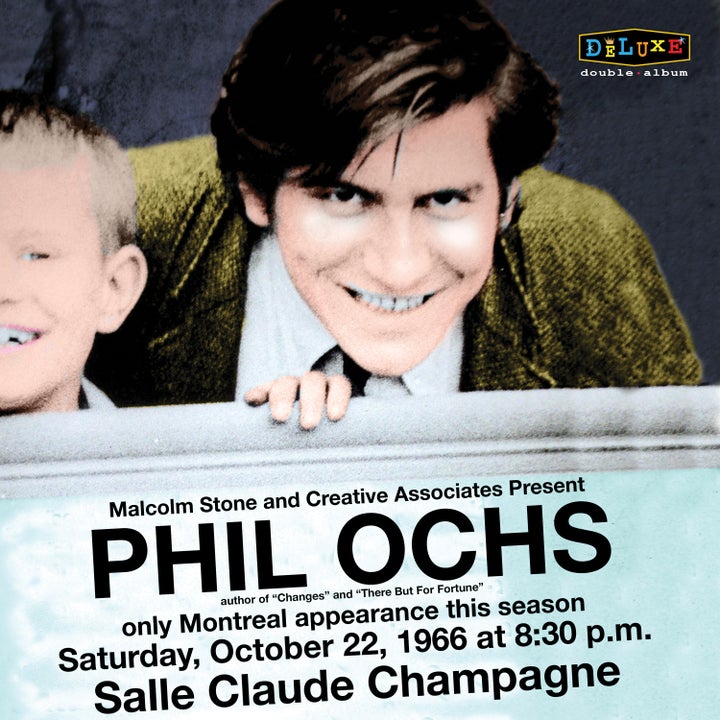 RockBeat Records, which specializes in digging up great vintage stuff, has released Phil Ochs – Live in Montreal 10/22/66, an 85-minute concert recording that includes 20 songs.
It's a good representation of an Ochs show, just Phil and his guitar. His voice is fine, his patter slightly bemused.
The reason to listen, of course, is the songs. If Ochs wasn't the greatest lyricist ever, no singer/songwriter of his era better captured the ancient struggle between passion and sadness.
The fire burns in "Crucifixion," in "I Ain't Marching Any More," "Cops of the World" and "Joe Hill." They're songs we needed then and the kind of songs we need now.
Yet we never escape the sadness, the sense that this is all a fleeting moment soon to vanish.
That doesn't just come across in "Changes," one of the loveliest sad songs of his generation. It's there in "I've Had Her" and "Lenny Doesn't Live Here Anymore." It's never gone.
It permeated his work from the beginning, and it was there to the end. What might make this concert particularly interesting to Ochs fans is that this was a musical career juncture.
He made his early reputation as a singing journalist, what some would call – with admiration or derision – a protest singer. He wrote about things happening in the world around him, mostly things he found outrageous, though a few he simply found amusing.
By late 1966, however, he was trying the first of what would eventually be several somewhat different musical directions.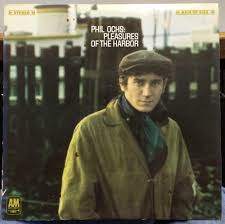 This concert includes many of the songs from Pleasures of the Harbor, an album of longer, more introspective songs to which, on the record, he added orchestral accompaniment.
Fans were divided at the time, if only because songs like "Miranda" or "Flower Lady" were not the kind of thing you sang on the back on a flatbed truck at an anti-war rally. While he didn't abandon social commentary, these were the kind of add-on that sparked a lot of discussion.
Some of the Harbor songs succeed better than others, which is true for all of Ochs's work, and one of the things that makes this concert intriguing is that it draws many of those seemingly disparate songs together.
The passion of "I'm Gonna Say It Now" or "Is There Anybody Here?" just kept bouncing around in the same room with the lovely and notably more poetic melancholy of "There But for Fortune."
It was a dichotomy Ochs very likely never resolved before his death in April 1976. It's a dichotomy much of the world never resolves, which is one of the reasons it's still affecting to hear Phil Ochs today.
There are smaller treats for Ochs fans along the way, including two passing references to Bob Dylan, the shadow never absent from Ochs's world.
At one point, after he spends a particularly long time retuning, he says, "I never shoulda loaned this guitar to Dylan."
Before he sings "Lenny," he crisply sings, "You've got a lotta nerve," the opening line of Dylan's "Positive Fourth Street."
Bruce, a big favorite with Ochs and others in that '60s crowd, had died in August 1966 and Ochs clearly felt a song about his life needed to be written.
"It's a study in levels of depression," Ochs says in his introduction, not having to add that depression was something with which he was genetically all too familiar.
The song itself is Dylanesque, though a little less poetic than Dylan. Sample: "I'll bet you'd never guess there's so much pain."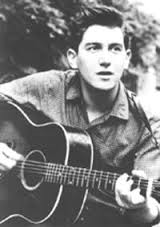 In any case, Lenny Bruce isn't a particularly vivid flashpoint these days, making the song one of several junctures at which this album may have more resonance for people who were there at the time.
But the wider messages here, the urgent plea that human beings can do better, we really can, are as vivid now as they were a half century ago.
Perhaps even more so, because there aren't many singers writing songs like "Power and the Glory" these days.
It's a voice we need. It's reassuring to hear.