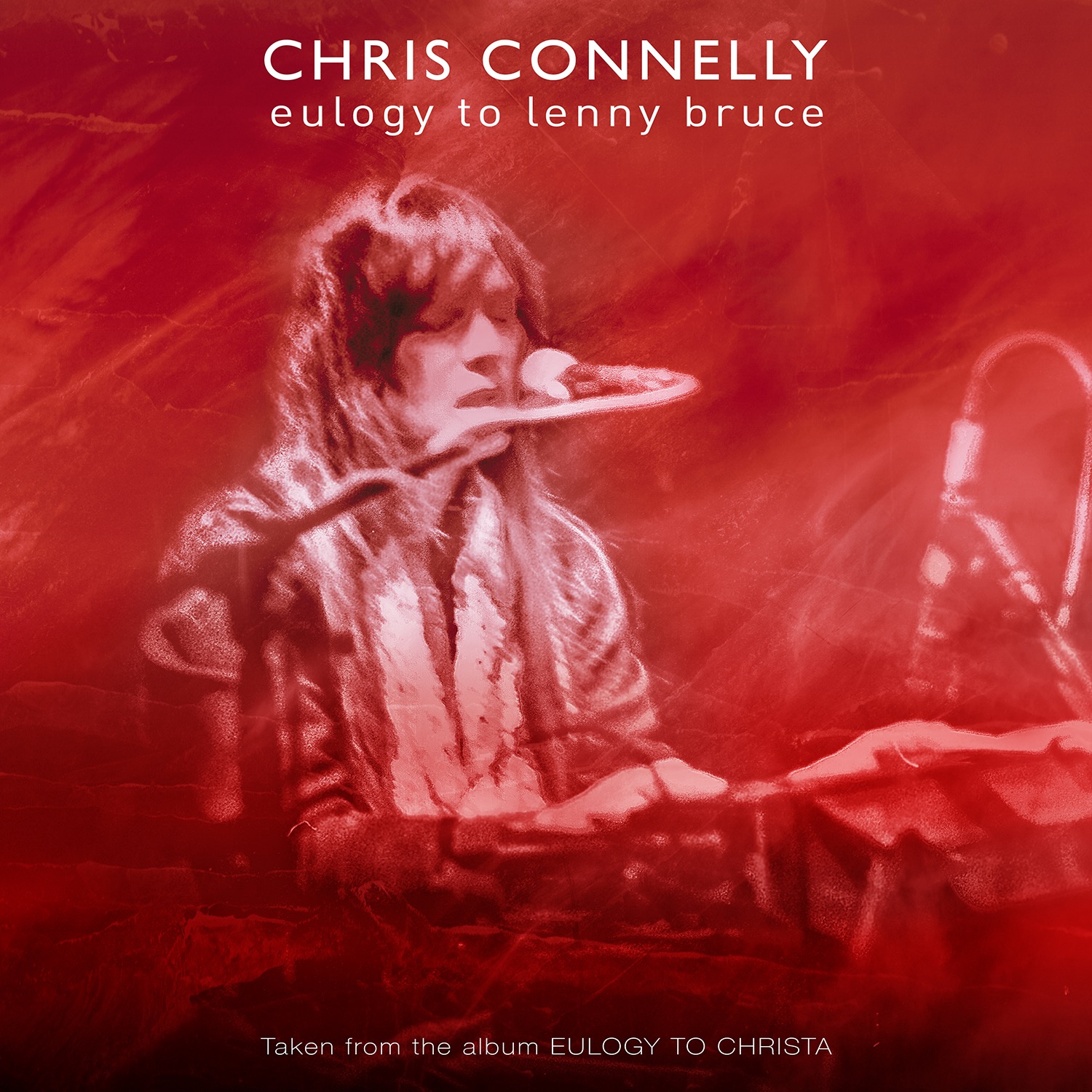 25 September 2022
The more I listen to and learn about Chris Connelly, the more I see an exquisite and frustrating problem inherent in his work. Following on from Birthday Poems, a fictional account of the romantic correspondence between Scottish writers Stella Cartwright and George Mackay Brown, he now turns his sights on Nico, The Velvet Underground muse and arguably, one of the most unique, tragic, and misunderstood female artists in the history of music. The first taste of this new album comes via latest single "Eulogy To Lenny Bruce", a torch song that first appeared on her 1967 album, Chelsea Girl. And musically, it is reminiscent of the likes of Scott Walker, and perhaps the more recent recordings of another dear departed icon, Cathal Coghlan.
And the problem I have found with Chris's music, though it isn't really his problem, more everyone else's, is this. The music is so melancholic, so heartfelt, so deftly created, so intoxicating, beautiful and brilliant that it is possibly a hard sell to the mainstream masses. It's easy to sell gurning pop-fodder to Generation X-box, to convince them that the swaggering alt-rock and rollers they love so much aren't just treading musical water, that their generation has achieved peak pop! But pitch to them a crooner as cool as this, reimagining songs that were pretty niche to begin with, or who makes albums about the literary underground, and it goes over their pretty little heads. To put it bluntly, Chris Connelly, and the music that he makes, is just too smart for the modern music marketplace.
But that would be to assume that he makes music to please others; I suspect that much more honest urges drive him…to document the things he finds fascinating, to turn over musical stones and look for hidden treasure, or merely make music that he finds pleasing to his own ear. And why not? I'm sure Nico herself didn't put too much store by what others thought of her. Art, for art's sake, that's what I say!
Anyone can write a pop song. Well, nearly anyone. Not many people can set down historical theses in the form of music albums. Chris Connelly can.
Bandcamp
Soundcloud
Album pre-orde
Apple Music
Amazon