In the past months, the political comedy of late-night TV has taken a hit. "Full Frontal with Samantha Bee" and "Desus & Mero" were canceled, and most recently, Trevor Noah stepped away from "The Daily Show" desk, leaving the field, once again, filled mostly with smiling white men with some variation of the name James. 
Jon Stewart's legacy is one of the most significant in American media.
"The Daily Show" begins the year with a conveyor belt of comedy names taking a shot at the host gig — from Wanda Sykes to Sarah Silverman, Al Franken to Hasan Minhaj — while the show does some soul-searching on what's next. "We're going to use the back half of the broadcast year — call it from now until June — to really experiment and try different things," Paramount Media Network CEO Chris McCarthy told Vulture. 
"Different things" feel essential now. Ratings in late-night TV have nose-dived (Fox News' "Gutfeld!" regularly takes the crown). Politics have changed dramatically in the past years, but late-night hasn't always been able to keep up. So as network executives and producers contemplate new hosts and structures, and media outlets consider names, perhaps they can look to history as their blueprint for the much-needed new era of political comedy. 
To understand where today's shows have faltered, we must understand when it once excelled. Jon Stewart's legacy is one of the most significant in American media. Not only did he jump-start the career of many of today's most notable comedians — Stephen Colbert, Steve Carell, Samantha Bee, John Oliver, Jessica Williams, Hasan Minaj, Trevor Noah, just to name a few — but he built the foundation upon which political comedy has developed over the last two decades. 
Stewart took over a middling "Daily Show" from Craig Kilborn and quickly shook things up. A former ESPN anchor, Kilborn's show had focused on pop culture and spoofing local news. "During the Kilborn era it was about . . . creating the news — creating funny spoof headlines," producer Justin Melkman explains in "The Daily Show (The Book)." Under Stewart however, it became about "making fun of the news" – analyzing it and finding the humor in it. Rather than focusing on people on the fringe — retired cops obsessed with ribs, Ukrainian pop stars turned American waiters — like Kilborn did, Stewart focused on "the people who have a voice," the politicians and media. "That was a big change," said Melkman 
President Barack Obama and Jon Stewart on "The Daily Show" October 18, 2012 (Brad Barket for PictureGroup)Stewart's version became must-watch TV for the liberal class. Reviews and polls suggested Stewart was the "most trusted man in America." Academics studied — and proved — comedy's role in information-spreading. An early 2000s Pew study suggested that 47% of people between 18-29 obtained most of their political information from late-night TV. 
Today, when the very threads of American democracy feel like they are unraveling, poking fun at the state of the world feels inadequate. 
But by 2020 the main source for this age group had shifted. Social media (48%) far outweighs cable TV (7%) or network TV (5%) for a source of information — and that was before TikTok took off. 
Therefore, the necessity of late-night comedy in spreading information has changed but so have our politics. In 2005, mocking Dubya's latest gaffe was a catharsis for the left. Today, when the very threads of American democracy feel like they are unraveling, poking fun at the state of the world feels inadequate. 
"You try and take things of substance and put some sugar on it to make it palatable. But there was so little of substance this whole campaign — it was just a diabetes-inducing level of sugar, that your job kinda flips on its head. You're just trying to find a way to inject substance into sugar," "Last Week Tonight" host John Oliver said at an event after the 2016 election, per Entertainment Weekly.
Stewart's tactic, "making fun of the news," which was once genre-changing and necessary, suddenly feels insufficient. It is hard to put sugar on daily mass shootings, the stripping away of healthcare rights for women, police killingss of Black Americans or a white supremecist coup attempt. So instead, comedy should move away from the once-significant blueprint of Stewart and look to a model that can effect change, a model found further back in history. 
The 1950s and '60s was a time of turmoil, change, and uncertainty in the U.S. Civil Rights were fought for, white people were fleeing to the suburbs, McCarthyists were suspicious and progressives questioned power, beloved figures were assassinated, the necessity of war in east Asia was questioned, everyone worried about where missiles were pointing. And then there was communism, Cuba, factories and fear-mongering, socialists and socialites, Vietnam, Medicare, Selma, Sputnik – the chaos of the decade felt like it could boil over at any moment. 
But out of this chaos, political comedy was born. Suddenly, a witty analysis of the quotidian was edgeless and mundane. Instead, audiences could hear hot takes on hushed issues — politics, race, sex, religion, gender — by the likes of Mort Sahl, Lenny Bruce or Dick Gregory.  
They weren't just satirizing the news but criticizing the structures that made that news possible, integrating themselves with activists and using their platforms to push those most progressive ideas. 
These comedians stood on the edge of political "acceptability" and pushed leftwards. While Stewart may have been comfort food for the left-leaning, suburban mom of the aughts, these comedians might shock or offend the '60s housewife. Bruce landed himself in prison four different times for obscene language used in his often-improvised sets, and "forced the debate over what political humor should sound like in an age of assassination, war, executive deceit and presidential resignation," Peter M Robinson describes in his book "Dance of the Comedians."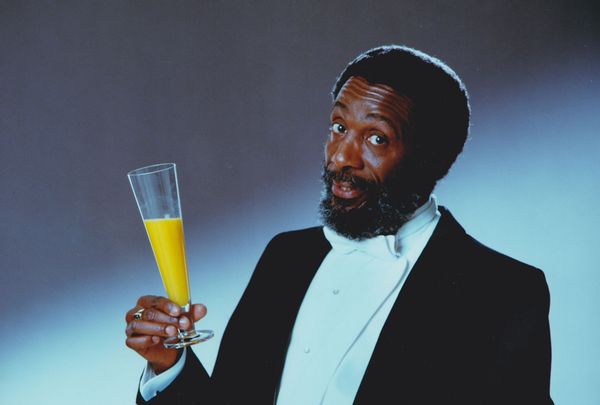 Dick Gregory in "The One and Only Dick Gregory" (John Bellamy/Courtesy of SHOWTIME)Gregory made his name as a comedian, but also as a leading Civil Rights activist, aligning himself with Martin Luther King, Malcolm X, John Lewis and more. "I'm a Negro before I'm an entertainer," he explains in his autobiography. "If America goes to war tomorrow would I stay home and satirize it at the Blue Angel?"
Like Stewart's brand of comedy, these comedians made jokes about news events, but they did so in a more radical way. They weren't just satirizing the news but criticizing the structures that made that news possible, integrating themselves with activists and using their platforms to push those most progressive ideas. 
In 1963, Alan Meyerson and Jessica Meyerson left the subdued Second City improv theater in Chicago to open The Committee in San Francisco. Inspired by the stand-up of Lenny Bruce, they focused their comedy on progressive, counterculture ideas. They felt the responsibility to help, to yes and. The Committee became "an important part of San Francisco's collective of radical movements," writes Dannagal Young in her book "Irony and Outrage." The theater was physically a meeting place and soup kitchen for the Red Guard and Black Panthers. And the comedy reflected a "hybridity central to the work of counterculture," Young adds. "Radical artists. Activist musicians. Guerilla theater with political themes. Entertainment wasn't expected to 'stay in its lane.' It was expected — encouraged even — to blur the lines between fact and fiction, entertainment and politics, art and social justice." 
This counterculture comedy briefly made its way to the screens when many of The Committee's members went on to write for "The Smothers Brothers' Comedy Hour." The CBS variety program began as a music-filled comedy show, often geared towards a younger audience but quickly became political, with sketches on the screen that mirrored what activists were fighting for on the streets. Despite significant ratings success, especially in the 18-29 age range, they invoked such ire from CBS executives who fought desperately to censor their content, that they were canceled after two years. 
Rob Reiner, a former Committee member, said of Lenny Bruce and The Smothers Brothers, to The Hollywood Reporter, "they corroborate our feelings of anger and outrage and motivate us to be part of the resistance. I learned you can blend comedy, politics and theater together and be very effective and stand up for what you believe is right."
Now, in a political period not dissimilar to the chaos of the 1960s, the opportunity to change the tone of political comedy is upon us. And the activist-comedy of that era can be our new blueprint. We no longer need it to spread information or "make fun of" news cycles that are already absurd. Political comedians on the left have the opportunity to "motivate us to be part of the resistance." Rather than acting as journalists, sharing information in a palatable way, they push conversation forward. Stewart himself has made this shift a bit, with his activism for 9/11 first responders. But now the new voices of liberal comedy can pave the way.
---
Want a daily wrap-up of all the news and commentary Salon has to offer? Subscribe to our morning newsletter, Crash Course.
---
The right already has these voices, with hosts like Tucker Carlson or Greg Gutfeld who regularly draw a far larger audience than Stephen Colbert or Trevor Noah. These Fox News personalities are more concerned with creating, consolidating and elevating conservative postures than spreading news. They arguably "blur the lines between fact and fiction, entertainment and politics." And while this is dangerous coming from "journalism" it is acceptable in comedy.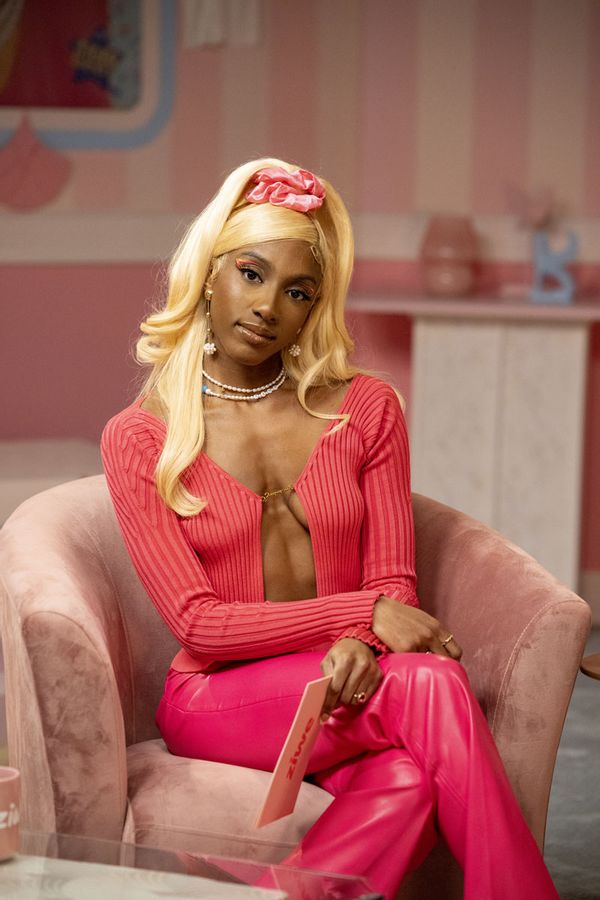 Ziwe in ZIWE "Critical Race Theory" (Greg Endries/SHOWTIME)There are current glimmers of this type of content. John Oliver's "Last Week Tonight" — which has consistently been the most critically successful of the political comedy shows — often focuses behind the headline and looks at corrupt power structures perpetuating inequity. He is known to have made real change with show segments and has the freedom of a weekly show that allows deeper analysis over response to daily headlines. Showtime's often-viral "Ziwe" utilizes a cheeky and subversive tone that appeals to the young and jaded generation. 
These shows have had success by pushing the Stewart-style norm. So while executives strategize about "different things" with which to experiment, the path to success seems clear: The new era of late-night TV is the opportunity to learn from the comedic changemakers of the past and become subversive microphones for progressive thought. 
Read more
about this topic