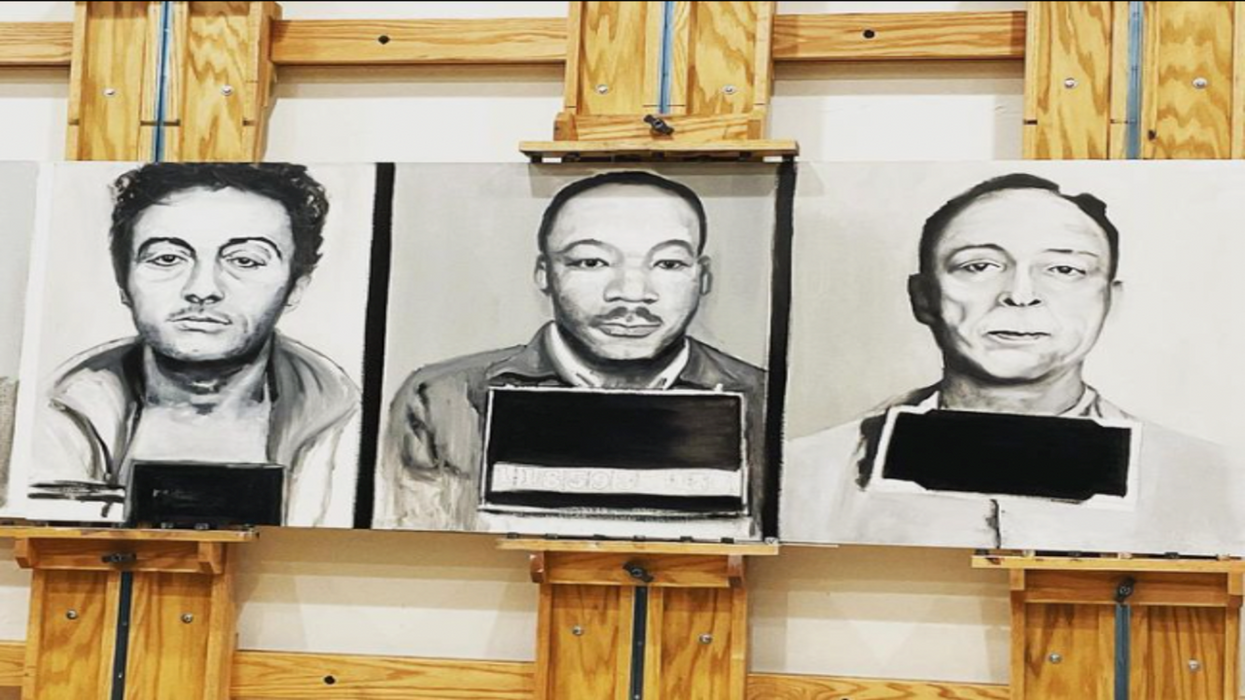 Glenn just dropped a sneak peek of the beginning stages of his newest painting on Instagram. Titled "We've been here before," the painting depicts the mugshots of civil rights activist Martin Luther King Jr., comedian Lenny Bruce, and Hollywood screenwriter Dalton Trumbo. All three men were arrested either for their political views or speech.
No American citizen, no matter their opinion, should be denied their First Amendment right to freedom of speech. As Glenn so aptly wrote, "Jailing people for speech, petition/redress and thought—when will we learn? It was wrong then, it is wrong now … History repeats itself IF you don't know it."
Did you know Glenn is also an avid artist? Check out more of his amazing artwork, HERE!