Joe Rogan has a flourishing career as a UFC commentator, podcaster, and comedian. In a recent conversation with Lex Fridman, the UFC commentator spoke about various subjects. This includes the comedian who had a big impact on him.
ADVERTISEMENT
Article continues below this ad
During the discussion, Rogan had a funny story to tell about Norm MacDonald. However, it is Lenny Bruce who tops the list of Rogan's greatest comedians. After Bruce, Richard Pryor is on his list of the biggest comedians.
ADVERTISEMENT
Article continues below this ad
Speaking about Pryor, Rogan said, "The next great is Richard Pryor. And he had the most profound impact on me when I was a kid. When I was 15 years old, my parents took me to see Live at the Sunset Strip, which is Richard Pryor's concert film."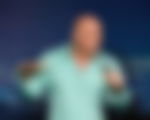 "And I remember very distinctly being in that audience and laughing and looking around at all the people in the audience who were like falling out of their chairs, just dying laughing. Just swaying back and forth and I was laughing hard too."
"And I was like 'My god, this guy is doing this just by talking'. I thought of all the great movies that I had seen, that I loved, that were hilarious comedy movies. And I was like, 'nothing that I've ever seen is as funny as this. And all he's doing is talking.'"
DIVE DEEPER
"… that planted a seed in my head for my love of standup comedy and my curiosity about the art form and that's what got me interested in, you know, watching it on television and then ultimately going to open mic nights. And then, eventually doing it."
Joe Rogan: His diverse career paths
Rogan had several diverse career paths over the years and found success in most of them. He has been a standup comedian for over 20 years.
ADVERTISEMENT
Article continues below this ad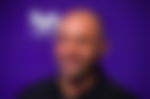 His comedy special 'Joe Rogan- Strange Times' premiered on Netflix back in 2018. Some of his other shows include 'Joe Rogan- Triggered', 'Joe Rogan- Rocky Mountain High' as well as 'Joe Rogan: Live from the Tabernacle'.
His 'The Joe Rogan Experience' is one of the biggest podcasts currently and he has had several big names as guests. Further, as a color commentator for UFC PPVs, Rogan remains one of the most sought-after personalities in the promotion.
ADVERTISEMENT
Article continues below this ad
Watch this story: Event Recap: Best Fights from UFC 276: Israel Adesanya vs Jared Cannonier
The former Fear Factor host, a trained fighter, had been the Massachusetts full contact Tae Kwon Do champion for four years as a teenager.