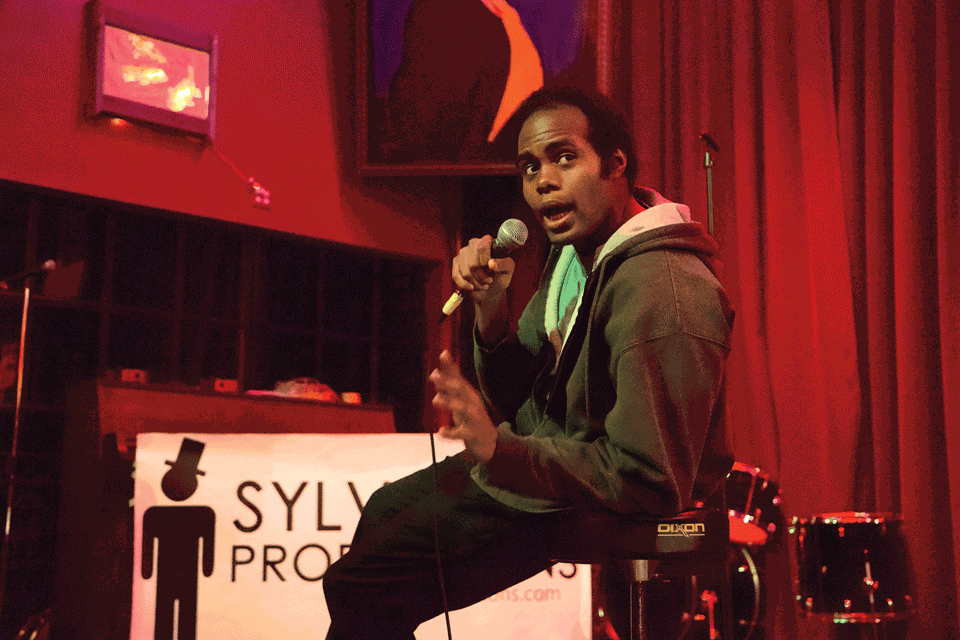 Some people see stand-up comedy as the perfect excuse for the occasional night out—a good reason to get a babysitter, order the two-drink minimum, and laugh at some jokes that serve as a distraction from real life for a few hours. Which is fine. Others see stand-up as a unique, almost holy art form, in which a performer armed only with his or her thoughts and a microphone can shine light on society's ills and injustices, filtered through humor to make the observations that much more impactful.
Oakland comedian Nina G and former East Bay resident OJ Patterson fall into the latter group—lifelong comedy fans (and performers themselves, current and retired) who feel that stand-up comedy serves a higher purpose than superficial entertainment. The two comics met at the now-shuttered Brainwash, a long-running open mic night held in a San Francisco laundromat, and immediately bonded over their fascination with the history of stand-up comedy in the Bay Area. Earlier this year, the duo published Bay Area Stand-Up Comedy: A Humorous History, a fascinating look at the art form's deep roots in our region.
"We would trade names and stories about these great comedians, especially the ones from the Bay Area, and we would start to wonder why there wasn't a museum about them, even more than a book," says Patterson, a Miramonte High School alum who is now living in Los Angeles.
---

"I saw [Dave] Chappelle at the New Parish [in Oakland] three times over a couple of years. … He had this take on being biracial that was so smart, and it instantly influenced [my approach to stand-up]." —Nina G

---
Nina G, an Alameda native, loved interviewing comics of all ages and researching the comedy scene of years past, such as when fellow Alamedan Phyllis Diller smashed glass ceilings for female comics in the 1950s by doing edgy, independent material in nightclubs and on variety shows during the same decade when Lucille Ball was the reigning television housewife. Other historic highlights found in the book include groundbreaking comic Lenny Bruce recording legendary albums (American; I Am Not a Nut, Elect Me!; and The Sick Humor of Lenny Bruce) with the Bay Area's Fantasy Records label; Steve Martin honing his wild and crazy guy act in San Francisco clubs; and the late Robin Williams performing everywhere from long gone hole-in-the-wall clubs such as the Holy City Zoo and the Other Café to enormous comedy festivals in Golden Gate Park.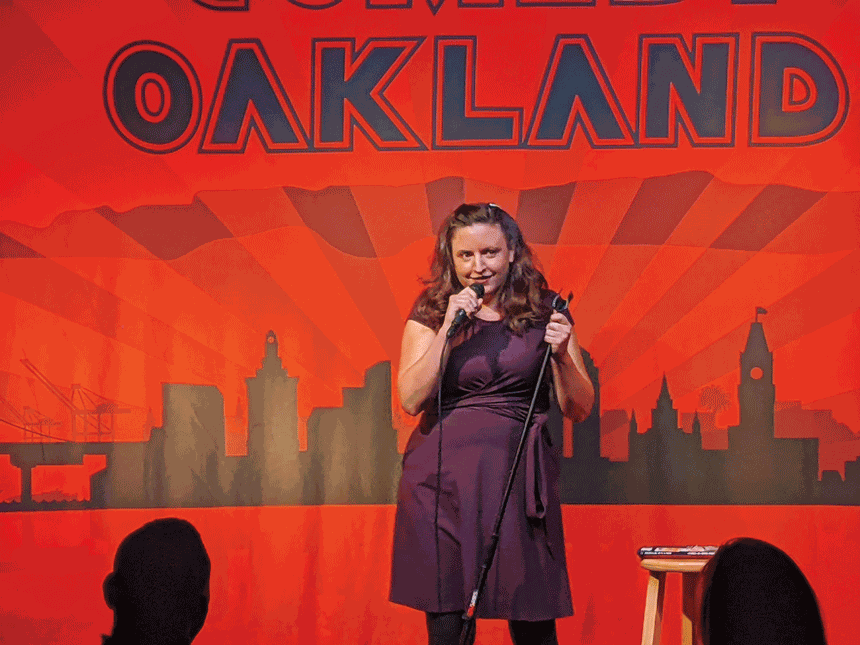 The book is packed with history, but Nina G and Patterson insist that stand-up should hardly be seen as a past-tense product in the East Bay, where they say the scene is thriving. Despite the fact that the only two regular comedy clubs in the region are the Alameda Comedy Club and Tommy T's in Pleasanton (back in the late 1980s, there were at least a half dozen in the region, such as Fubar's in Martinez and the Walnut Creek Punch Line), Nina G calls out venues such as Back Forty Texas BBQ in Pleasant Hill, Epidemic Ales and Vinnie's Bar and Grill in Concord, and the Greenery and Retro Junkie in Walnut Creek, which regularly host stand-up nights.
The coauthors also point to Oakland's New Parish nightclub, which has hosted some of the most legendary stand-up performances in recent history, courtesy of Mark Twain Award Prize recipient Dave Chappelle. He has been known to drop in to the club for secret shows that go into all hours of the night.
"I saw Chappelle at the New Parish three times over a couple of years," says Nina G, a lifelong stutterer who incorporates her disability in her act. "He was four or five hours into the show and was talking about his kids, who are biracial. He had this take on being biracial that was so smart, and it instantly influenced [my approach to stand-up]."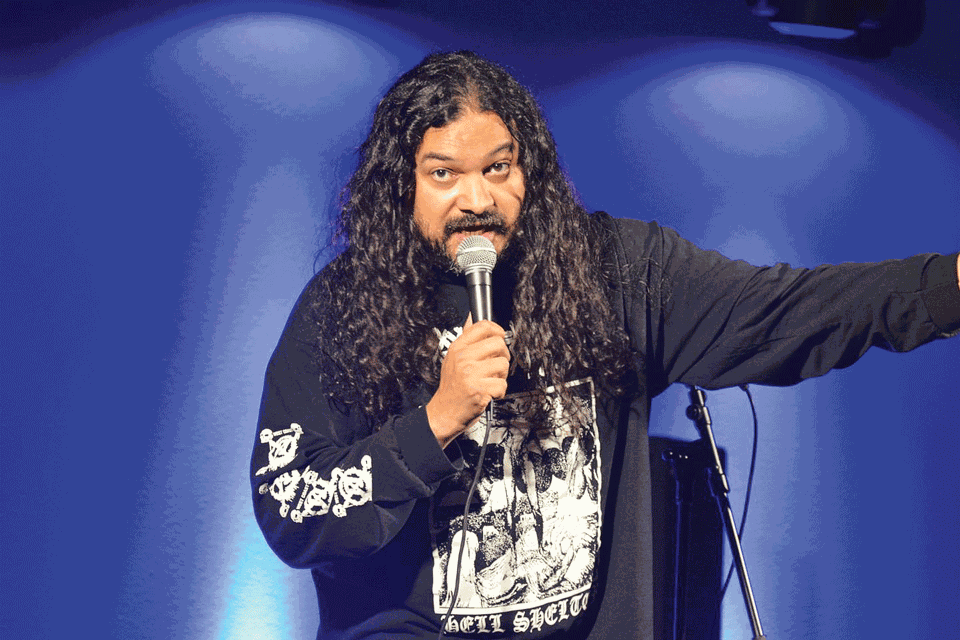 Patterson agrees that Chappelle's shows in Oakland's Uptown neighborhood have been transcendent. "It's pretty cool to realize that the top comedian in the world loves being a part of this place. It was like seeing Richard Pryor or Whoopi Goldberg in their heyday." (The Bay Area Stand-Up Comedy book reveals that Pryor reinvented his comedy voice in Berkeley in the late 1960s, while Goldberg lived in Berkeley in the 1980s, getting her start with her improv partner.)
Another all-time great, Chris Rock, will bring his latest material to Oakland's Paramount Theatre for three shows, July 7-9, keeping the tradition of the East Bay being a destination for top comedy acts.
"The East Bay audience has always been a bit more demanding than San Francisco," says Nina G. "San Francisco audiences have always given a longer leash for comedians to experiment, but the suburban audiences expect them to bring it."
For more information about Bay Area Stand-Up Comedy: A Humorous History, visit bayareastandupcomedy.com.